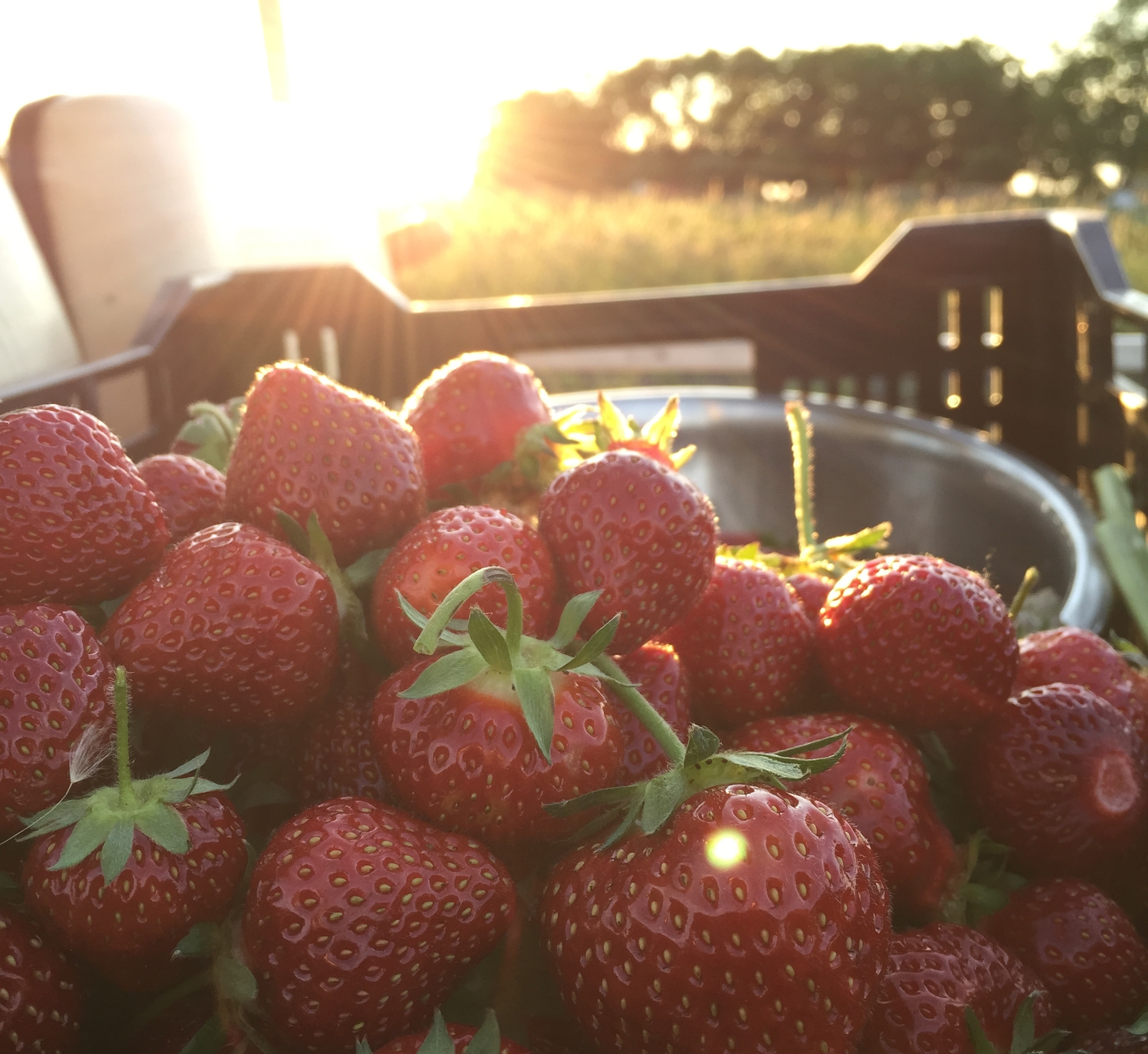 For the berry lovers out there....
FEATURING OUR OWN ORGANIC BERRIES
STRAWBERRY PRODUCTS FROM OUR CERTIFIED ORGANIC FARM KITCHEN
SAMPLES GALORE!
Strawberry Shortcake: Freshly baked cake from our farm kitchen topped with lemon verbena whipped cream
Strawberry Smoothie: Strawberries with creamy cashews, coconut water & dates (fresh or frozen)
Strawberry Jam: Exceptionally berry sweet, made with apple juice (no pectin)
Refreshing Beverages: Strawberry infused iced tea . Strawberry Beet Juice . *Local* Strawberry Rhubarb Kombucha .
Ready to Eat Salads with Strawberries and house made Strawberry Vinaigrette
RELAX & EXPERIENCE THE FARM
U-Pick Strawberries ($8/quart, $15/2quarts), Picnic Area, Playground